Classes & Activities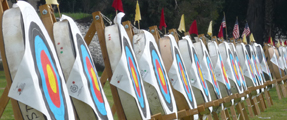 Below are descriptions of WPA's regularly scheduled classes and activities. For special events and competitions, please check the Calendar.
Register online for our Introductory and Returning Student classes! All students must be at least nine years old and comply with our Covid-19 policy.
Introductory and Returning Student Classes
Introductory class:
Saturday 9:00 – 10:30 AM
Our ninety minute introductory course will teach students nine and older how to safely shoot a bow and arrow and the rules of the range. We provide everything you need to shoot including one-on-one coaching from our certified instructors. Once you have completed the introductory course, you will be able to register for the returning student classes.
Cost: $5 per student.
Returning class:
Saturday 11:00 AM – 12:00 PM
Wednesday 6:00 – 8:00 PM
Our returning students class provides a full hour on Saturday and two hours on Wednesday to practice shooting under the continued guidance of our certified instructors. Bows and arrows are only provided to registered students during class time, but you can take as many returning classes as you like.
Cost: $5 per student.

JOAD (Junior Olympic Archery Development)
Tuesday 5:00 PM to 7:00 PM
Pre-approval required. Instruction and equipment provided. Ages 8 to 20.
See our JOAD page for more information!
Summer Youth Archery Program